TOURIST OFFICE OF SPAIN WEBINAR SERIES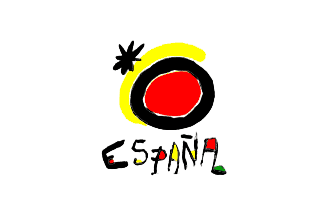 ACTA in Partnership with the Tourist Office of Spain is offering a webinar series for Canadian Travel Agents looking to learn more and receive an update from the autonomous regions of Spain. We invite our members to join us in learning about the wide variety of opportunities available when selling travel to Spain, its products and services.
Travel agents who complete the webinar series will be eligible for upcoming FAMS and other perks offered through the Tourist Office of Spain. All webinars in this series have CE credits that can be applied to your 1800 hours of relevant industry experience. For every completed webinar you will receive 2 credits.
---
EPISODE 1 - Discover the safe destination, Andalucia

ON DEMAND
For decades, Andalucía has been the dream destination for any world tourist.
Andalucía has learnt how to evolve and prepare for the great tourist industry of our days. Modern airports, a new road network, a world-leading high-speed rail system (AVE), safety on our streets, a first-class health network, respect for the environment, clean beaches, nature, sun and snow, sports, ancient cities and dream towns, restored monuments, a new offer of museums, our mythical culture, our passion, our joy. All this has become almost a necessity for our visitors.
Recording can be viewed here: ENGLISH | FRENCH
---
EPISODE 2 - Beyond Barcelona: discover Cataluña

ON DEMAND
Learn about Cataluña, a land of contrasts and diversity. Culture, food and wine, events and traditions, nature and outdoor activities and much more. Discover everything the region has to offer.

Recording can be viewed here: ENGLISH | FRENCH
Catalonia Michelin-starred restaurants for 2021: Download Brochure Here.
---
EPISODE 3 - Castilla y León. A great destination for today travellers.

ON DEMAND
Castilla y León is one of the largest regions in Europe. It is made up of nine provinces, Ávila, Burgos, León, Palencia, Salamanca, Segovia, Soria, Valladolid and Zamora and stands out for being one of the Spanish regions with the greatest cultural, heritage, ethnographic and natural wealth and where the first traces are found of the Spanish language.
Recording can be viewed here: ENGLISH | FRENCH
---
EPISODE 4 - Beautiful beaches, fairy tale landscapes and good vibes. The Canary Islands.

ON DEMAND
The Canary Islands have a unique aura that makes us disconnect from the madding crowd as soon as we put our feet on any of the islands. One of the hallmarks of this group of eight islands (Gran Canaria, Tenerife, Lanzarote, Fuerteventura, El Hierro, La Palma, La Gomera and La Graciosa) is the climate, with an average temperature of 22ºC in winter and 26ºC in summer that makes this archipelago the ideal corner of the world to unwind in at any time of the year.
Recording can be viewed here: ENGLISH | FRENCH
---
EPISODE 5 - Exploring the Region of Valencia: Mediterranean Live

ON DEMAND
The Region of Valencia, located alongside the Eastern Mediterranean coast of Spain, with 5.2 million inhabitants, 23.000 sq km, 17.5 ºC average annual temperature and almost 300 days of sun per year, is a destination that will charm your clients for many reasons.
Recording can be viewed here: ENGLISH | FRENCH
---
EPISODE 6 - The magic and mystery of Galicia

ON DEMAND
Galicia is a land full of magic and mystery, where the history of "old Europe" has left a world-renowned legacy thanks to the "Camino de Santiago", the First European Cultural Itinerary. Medieval cities such as Santiago de Compostela or impressive monasteries and cathedrals, authentic jewels of Romanesque and Baroque art, coexist with prehistoric remains, towns of Celtic origin and monuments that reflect the footprint of the passage of the Romans.
Recording can be viewed here: ENGLISH
---
EPISODE 7 - Discover Madrid, a modern and welcoming city

ON DEMAND
Come to Madrid, a modern and welcom¬ing city with a multitude of things to see and do. You can wander through streets steeped in history, discover some of the more than 60 museums, stroll around beautiful parks and gardens and enjoy exciting cultural options. And of course, sample the legendary Madrid nightlife.
Recording can be viewed here: ENGLISH
---
EPISODE 8 - Explore the joy of the region of Asturias, Spain

ON DEMAND
By land, sea or air. It doesn't matter how you get there. The lofty sight of the steep Cantabrian Mountains, with their rolling green valleys which meet the coastline in an abrupt outline which falls off into the deep blue Cantabrian Sea, captivates you before you even step foot in Asturias. This is just the start of a unique experience for which you are going to need all five senses. Without them you will not be able to taste its gastronomy, be stunned by its architecture, breathe its nature, listen to its urban heartbeat or enjoy its hospitality. Asturias is honest, authentic, full of life, respectful of the past and present, attentive, courageous, welcoming, modern and cosmopolitan.
Recording can be viewed here: ENGLISH